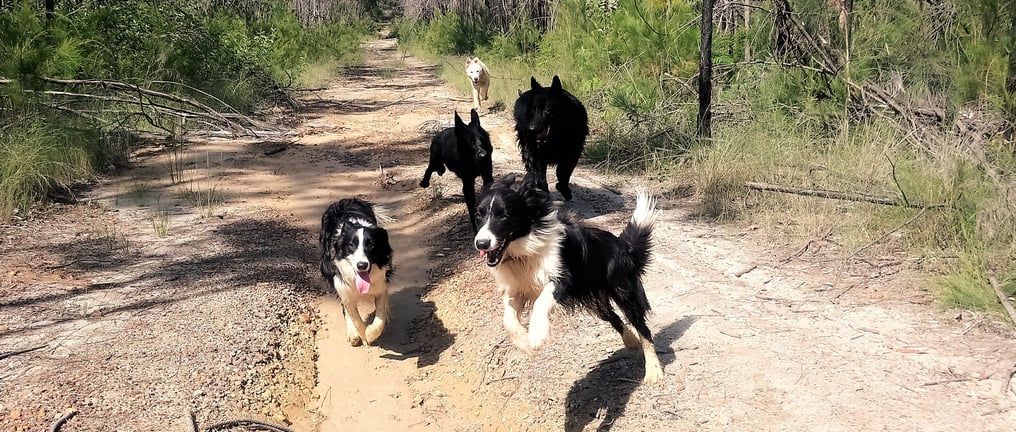 Dog Adventures
During our Dog Adventures your best friend will be taken out for some fun playtime with other happy friendly dogs and they will have the opportunity to get some extra mental & physical stimulation that will tire them out for the rest of the day.
Our Dog Adventures are run Monday to Friday from 8 - 12 pm.
All dogs are being taken out in a secret location here on the Sunshine coast with plenty of shade and a fresh water dam to drink and swim. A good recall is not necessary as this is the first thing all dogs learn with us and they will be on a long lead until their recall is good enough.
All dogs will meet Loki who is the role model of the group. Loki is adored by all dogs at Doggyland because he is so well adjusted and confident but also very playful and very loving.